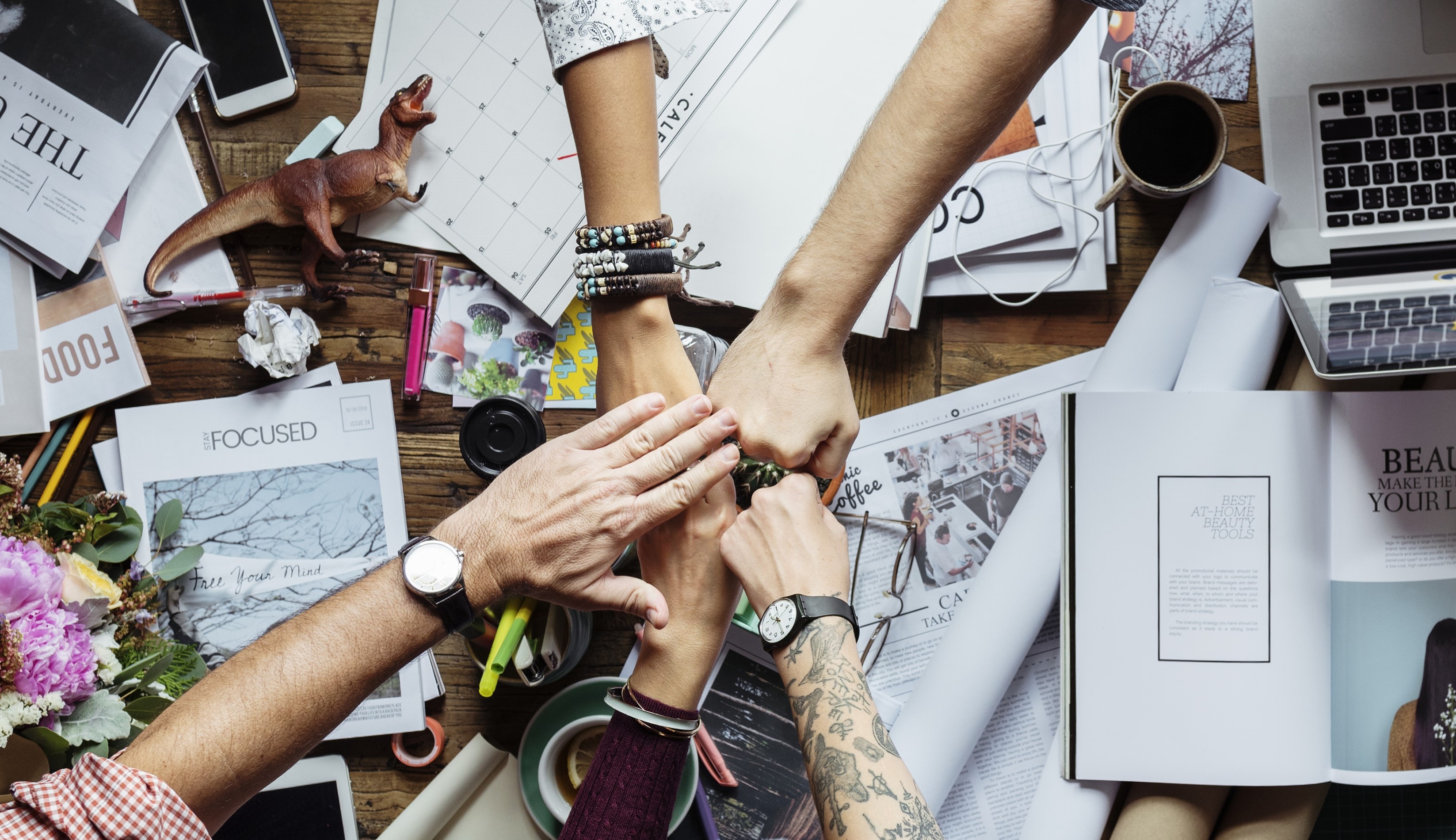 VRA Canada - Module Developers
Chris LeBlanc
M.Ed, CCC, RCT-C
Since graduating from the Counselling program at Acadia University in Nova Scotia, Chris has worked as a Counsellor, Job Coach and Employment Specialist. Chris spent nearly three years as a freelance Job and Life Skills Coach and an Employment Facilitator at a local non-profit, before transitioning into his current role as an Employment Specialist within the Achieve Program at Nova Scotia Community College.  In this role, he facilitates workshops around employment skills, personal wellness and a variety of life skills to young people between the ages of 18-22 who have an identified learning difference, and who are transitioning into the next stage of their lives following high school.
Diana Vissers
MA (Disability Management), CVRP (Diplomate), RRP
Diana has broad experience working in Ontario and British Columbia, private and public sector industry, with individuals and with organizations. She has worked with WCB, private insurers, government funded vocational programs, and with private corporations. Diana also consults to employers to develop disability prevention and management programs. She has a passion for helping clients find their path back to health and work, and helping employers support their people.
Diana has a Master of Arts degree in Disability Management, BA in Psychology, but is most proud of her recent course development for Simon Fraser University: Workplace Wellness in the Occupational Health and Safety program and delivers Return to Work Interventions course for the Rehabilitation and Disability Management program. She is eager to share her experiences and help motivate future Human Resources leaders to innovate with their workplace health programs. Diana is a Certified Vocational Rehabilitation Professional (CVRP) and has earned the status of Diplomate. She has been a professional member of VRA since 1998.
Heather Ingram-Smith
BA, CDMP, CVP, RRP
Heather has over 30 years of experience in rehabilitation services and disability case management focused on the development of best practices, process improvement, health management, vocational assessment, staff training, coaching, quality auditing & metrics.  She started her career in 1986 with the Ontario Ministry of Community and Social Services as a vocational rehabilitation counsellor, and worked in the not-for-profit sector providing employment services for individuals with spinal cord injuries before moving into disability case management within the private sector.  For the past 23 years, Heather has worked in Group Benefits at Sun Life Financial. She completed her undergraduate degree at the University of Toronto and furthered her studies in the York Seneca Rehabilitation Service program.
Josephine McNeilly
BA (Psychology), RRP, CPHR (Chartered Professional in Human Resources)
With a background in government consulting, non-profits, and the business world, Josephine has almost two decades of experience in human resources, career transitions, and workplace leadership. She also has extensive experience in writing and editing documents including research documents, resources for the non-profit sector, career transition and organizational development materials, onsite and web-based interactive workshop modules, HR documentation, and proposals.
Josephine is currently undertaking a Master of Rehabilitation Counselling program through the University of Sydney, and runs her own company based on Vancouver Island, WorkWrite Consulting (www.workwrite.ca). Josephine enjoys facilitating meaningful connections between people and the work for which they were made.
Nicole Lindo
BSW, RRP, CVRP, CDMP
Nicole has been working within the field of disability management at the Workplace Safety and Insurance Board (WSIB) of Ontario for 20 years. As an employee of the WSIB, she has been involved in case management, project management and skills development of both internal and external stakeholders, as it relates to both disability management and vocational rehabilitation.
From 2007 – 2009, she managed a provincial initiative, ensuring disability prevention and return to work was incorporated into the suite of services offered by Ontario's Health and Safety Associations (HSA's), and presented this initiative at the 2008 IFDM in Berlin, Germany.
Terena Delaney
BA, RRP, CCRC, CVE, CCVP (F), CCVE (F)
Terena has worked in the vocational rehabilitation field since 1980.  She started her career as a Vocational Rehabilitation Counsellor at the Alberta Workers Compensation Board where she worked for seven years, before accepting a position with a large national rehabilitation company.  Two years later, she started her own firm which provided vocational rehabilitation services to insurers, government agencies, and employers.  She managed the company's growth and expansion and was thrilled when it became part of a national consortium of like minded companies providing vocational rehabilitation services on a nation-wide basis.  Through this network, and because of the professionals she met because of VRA, she has made lifelong and dear friendships.
Terena retired from this company in 2015 but continues to work independently completing forensic vocational evaluations for the legal community. She has also provided training sessions, has presented at conferences, and is an active contributor to the College of Vocational Rehabilitation Professionals and the Vocational Rehabilitation Association of Canada.  She is an advocate in her community for the rights of person with disabilities. She likes wine and good people.
Tricia Gueulette
MBA, BA, RRP, CVRP
Tricia has been working in the field of vocational rehabilitation for almost 20 years. She is currently the National Contract Manager for Canadian Veterans Vocational Rehabilitation Services through March of Dimes Canada, and leads a team of more than 150 people across the country who assist veterans with disabilities to transition from the military to civilian employment.
For the past two years Tricia has also been the President of the Vocational Rehabilitation Association of Canada which is the acknowledged Centre of Excellence providing education and research to this field. She is a strong proponent of VRA's mission and vision to be the leading national organization committed to professional excellence of and for its multi-disciplinary members, who are recognized by stakeholders as experts in the provision of vocational and pre-vocational rehabilitation services.
Tricia holds a Bachelor of Arts degree in Psychology and Economics from the University of Victoria, and a Masters of Business Administration (MBA) in Executive Management from Royal Roads University. She is a Certified Vocational Rehabilitation Professional (CVRP) and holds the Registered Rehabilitation Professional (RRP) designation. Tricia recently moved from Ottawa to Victoria with her husband and has a son and daughter both in University.
Samuel Castiglione
D.Ed., PVE, NCSP (retired)
Sam is an At-Large VECAP Board member, has been on the Board since 2013 and is a past President. He has facilitated a national interdisciplinary council on vocational evaluation and has worked to establish a new certifying credential for vocational evaluators. He is an independent vocational evaluator, who was employed in that role at the Workforce & Technology Center in Baltimore, Maryland from 1995 to 2016, still serving there as a volunteer and training new evaluators.
He has worked in business as a sales representative, sales office manager and trainer, and a human resource consultant to businesses in Maryland. He was also a school psychologist for ten years in Pennsylvania and Ohio; worked in college counseling and personnel services; and started in pastoral counseling and secondary school guidance. He has visited most of the state operated comprehensive centers by motorcycle.
Steven R. Sligar
EdD, CVE, PVE
Steven serves as professor and director of the graduate Certificate Program in Vocational Evaluation at East Carolina University. He has over 45 years of field experience in vocational rehabilitation and this includes work with persons who were deaf and/or blind. He has a Masters in Rehabilitation and Special Education with a specialization in vocational evaluation from Auburn University and Doctorate in Adult Education and Human Resource Development from Northern Illinois University. He has 48 publications and conducted over 300 national presentations in the areas of vocational evaluation, deafness, and ethics. Currently, he serves as the president of the NC VEWAA chapter and is co-editor of the Vocational Evaluation and Career Assessment Professionals (VECAP) Journal. Steve has helped coordinate countless state conferences and two of the National Issues Forums on Vocational Evaluation and Assessment.
Denyse Macdonald
BA, BEd, OCT
Denys has 15 years of experience working directly with youth with mental health challenges who are in crisis with the law. Her focus has been to help youth develop strategies to support themselves and successfully re-enter society.
She has now been an educator with the Ottawa Catholic School Board for the past 8 years. Additionally, she is an online facilitator and course developer for the Police Foundations program at Algonquin College in Ottawa.
Garry Corbett
PhD CDMP CVRP(D) CVE(D) F-VRAC
Garry is currently semi-retired after spending over forty years in the vocational rehabilitation profession. He has worked in a wide variety of positions in both the public and private sector. His work experience includes being the Assistant Director of Economic Security with the Manitoba Government, Senior Manager of VR at the WCB of British Columbia. President of Western Occupational Resource Consultants and Chief Executive Officer at Siloam Mission (Winnipeg).
Garry has provided consulting services across Canada, Europe, Australia, Hong Kong and other places around the world. He is a frequent speaker at conferences and author of several books/manuals on vocational rehabilitation. He was both a VRAC Society President and the National President. He is currently an adjunct professor at Pacific Coast University, Chancellor of Certification for the College of Vocational Rehabilitation Professionals and on the Board of Directors for Siloam Mission.
Jody Hawley
Ph.D., CCRC, CVRP(D)
Jody has been providing vocational rehabilitation services for more than thirty years. Initially, she was involved in the deinstitutionalization movement. Later, she was responsible for the placement of individuals with disabilities into government positions. She worked as a vocational rehabilitation consultant for Workers Compensation Board and as a Rehabilitation Manager for Canadian Institution for the Blind. In 1990, she formed her own company to develop and deliver successful vocational rehabilitation programs for women with disabilities and survivors of violence. Additionally, she provided vocational assessments and vocational planning on behalf of government and insurance companies. In later years, her expertise of the return-to-work with survivors of workplace violence was the basis of the majority of her professional work.
Jody's professional development activities include presentations and publications in ethics, foundations of rehabilitation, and the vocational rehabilitation of serious mental illness. She teaches in the Vocational Rehabilitation Counselling graduate program at University of British Columbia, as well as the Rehabilitation and Disability Management program at Simon Fraser University.
Kyla Cormier
BA, RRP, CCCP
Kyla has 20 years of experience working with individuals with mental health issues and disabilities in various roles of vocational rehabilitation. She has taught Mental Health First Aid to her community for 9 years and currently works with medically released veterans as a Vocational Rehabilitation Specialist with the March of Dimes – Canadian Veterans Vocational Rehabilitation Services program in Halifax, NS.
Tara Beaton
RRP, RVP, CVRP, CDMP
Tara entered the field of vocational rehabilitation in 2002. She has worked with workers, employers, health care practitioners, and insurers, in both the public and private sectors. In her roles as a consultant, trainer, manager and leader, she has developed and delivered vocational rehabilitation related courses for her employers, and also for York University and Seneca College. She has been actively involved with the CVRP certification examination committee since its inception. Tara is excited to graduate this spring with a master's degree in Adult Education.
Tracey Kibble
Hons. B.Sc., D.S.W., M.Ed (CRDS), RRP
Tracey has over 28 years of experience in the health, human service, vocational rehabilitation and post-secondary education fields. Initially employed in 1991 as a summer student in a frighteningly large institution in eastern Ontario, she has dedicated her career to supporting individuals with disabilities to reach their goals and to engage in their communities in meaningful ways. She has worked in both the private and public sectors with individuals with developmental disabilities, mental health challenges, acquired brain injuries, ill and injured healthcare workers, medically released armed forces veterans and youth with learning differences.
Tracey has facilitated various coursework at McMaster University, Grant MacEwan College, Lethbridge College and Nova Scotia Community College. She is currently an Employment Specialist with the Achieve Program at NSCC. She is actively involved with VRA Atlantic and VRA Canada and thankful for the opportunities this presents her with – both personally and professionally.
Val Lougheed
M.Ed., RSW, CCRC, CVRP (F), CVE, RRP
Val is a social worker by trade, and has worked in the field of vocational rehabilitation and training since 1978. In 1985, Val started her own vocational rehabilitation company, Northern Lights Canada (now called Agilec), which became one of the largest of its kind in Canada. Concurrently, Val designed and delivered corporate training sessions to public and private employment and rehabilitation organizations all over Canada. Training topics included organizational development, employability, labour market trends, self-directed work teams, creative problem solving, managing change, creative job search techniques, and the vocational impact of disabilities.
In 2003, Val was in a head-on collision herself and sustained catastrophic orthopaedic injuries along with a brain injury. She was in hospitals for five months, had to learn to walk again, and then spent the next three years in intensive rehabilitation programs. Informed by this experience, Val wrote two books, Be Still and Be Strong, and designed several new training sessions concerning trauma, rehabilitation, recovery and the disability benefits system.
Val retired in 2018 but remains active with VRA Canada. She has made many lifetime friends through VRA over the years, and is grateful to continue to contribute to the organization. And of course, Val "likes beer and good people", so there could be no better place to be!
Lisa Blakeney
CVE, PVE, ICVE
Lisa Blakeney is a Certified Vocational Evaluator in private practice. Through her company, Vocation Validation, LLC, she provides career assessment and planning services to individuals with disabilities and others who face barriers to employment, along with training and consultation services to non-profit and community agencies. Lisa possesses over 35 years of experience providing vocational services to individuals with a variety of disabilities, and has a Masters of Arts in Education and Human Development with a concentration in Transition and Special Education.
Additionally, she has provided training at state, regional, national, and international conferences and has served as President of the national Vocational Evaluation and Career Assessment Professionals (VECAP) association twice. She has been integral to creating and helping maintain Career Assessment Services (CAS), which are provided by the state rehabilitation agency in Maryland.
Pamela J. Leconte
Ed.D
Pam Leconte, is retired from the George Washington University (GWU) in Washington, DC, where she directed the Collaborative Vocational Evaluation Training Master's and Ed.S. degree programs and also the online Master's degree and graduate Certificate in Transition Special Education. A vocational evaluator from 1968-1984, prior to joining the GWU faculty, she served as a Professional Fellow at the U.S. Senate.
She taught public and disability policy as well as courses in vocational evaluation and transition services and has written numerous articles, monographs, and book chapters, while making state, national and international presentations. For 8 years she served on the Commission for Vocational Evaluation and Work Adjustment (CCWAVES), which credentialed specialists for the Certified in Vocational Evaluation (CVE), Certified in Work Adjustment (CWA), and Certified Career Assessment Associate. Currently, she is the national VECAP President and held a CVE for 36 years.